Metal Design Cutting in Vadodara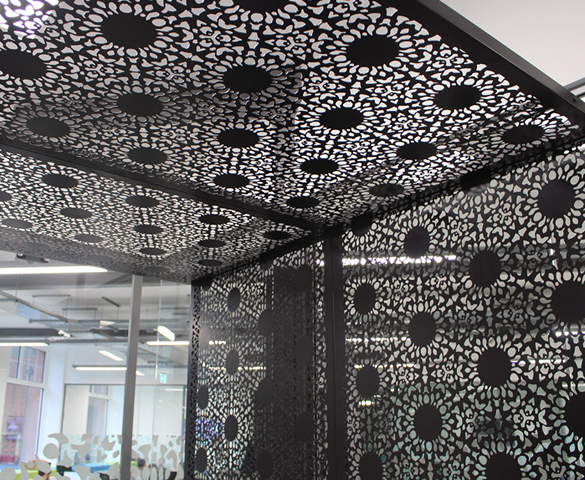 Standard Engineers is located in Vadodara, Gujarat and providing of manufacturers, suppliers, dealers and exporters Metal Design Cutting Services. Design with precision, these are made in strict accordance with the set industry standards. We're proud to fabricate beautiful and functional metal products using the latest techniques and equipment of Metal Laser Cutting, Sheet Metal Laser Cutting Services, Steel Fabrication, Metal Fabrication, Sheet Metal Punching and Metal Design Cutting in Vadodara.
Laser Cutting and Metal Design Cutting in Vadodara is the most exact procedure for fiddle when cuts concerning coarsely any material. Laser severe is the utilization of a powerful laser to cut materials to exact details set in the controlling programming of the laser resentful machines. The computerized settings are changed over by the product and regulated by the laser for clean and precise cuts. Laser changing over applications are utilized to furnish through cuts, kiss-cuts, laser aperture, scores, laser carves, laser removals, laser welding, and boring.
Metal Laser Cutting is a considerably more proficient procedure than mechanical tooling and corrosive since it costs less and is substantially more precise. The computerized control takes into account immovable corrosive ways and simple trenchant example changes that would in this way not be useful around there a mechanical robot. The laser plays out the clasp by dissolving, blazing, or vaporizing ceaselessly the material and giving out away a stomach-pining, clean edge. Materials that can be prepared by laser harsh totaling happening paper and paper board, cement tapes, plastics, films, materials, abrasives, metals, and photovoltaics.
Standard Engineers have the funds for a high accurateness Sheet Metal laser cutting encourage to meet the expense of you behind subsidiary possibilities for efficient component produce Metal Design Cutting in Vadodara.